We hold classes most Thursdays (8:30 pm) at
DanceMakers of Texas.
Check our
calendar
to plan your visit.
FAQs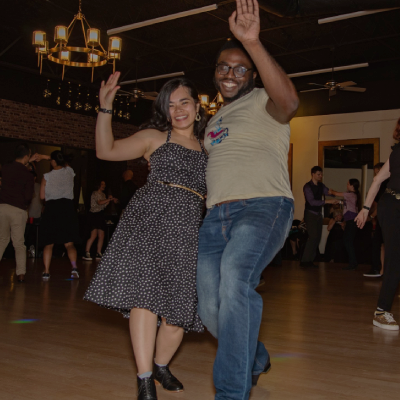 Use this link to see a list of Frequently Asked Questions.
Find out where to go, what kind of shoes to wear, what we teach, and more.
Don't see the answer you're looking for? Contact us using the links below.
Private Class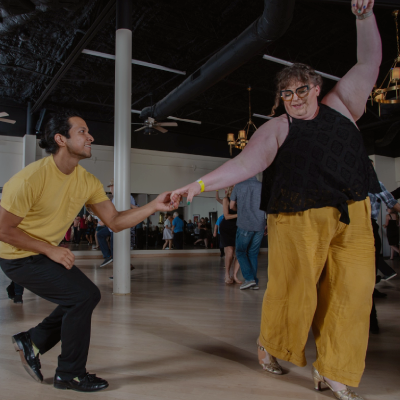 Interested in 1-on-1 instruction? We can help! Individuals & couples are welcome.
Private lessons are perfect for improving your social dancing skills. We also help couples prepare for special occasions (parties, weddings, etc).
Book with us today by email or phone. Use the links at the bottom of the page.
Calendar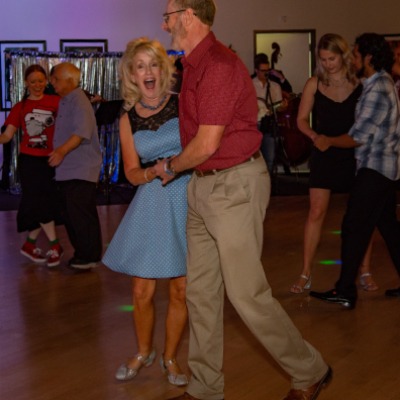 Join us nearly every Thursday.
8:30 pm: Swing dance lesson 9:15-11:00 pm: DJ'd Social dance. Cost: $12 cash/card at the door. Location: DanceMakers of Texas 6125 SW Loop 820 Ste. 140 Fort Worth, TX 76132
Gallery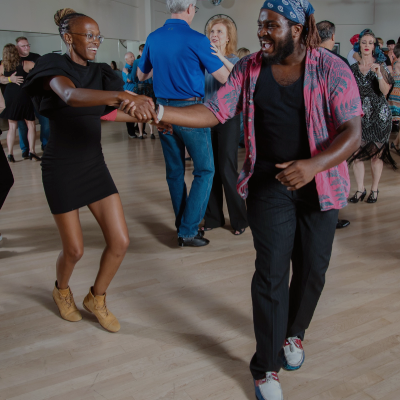 Check out some of our photo and video content here.
You can also check out our social media links at the bottom of this page.>
Student?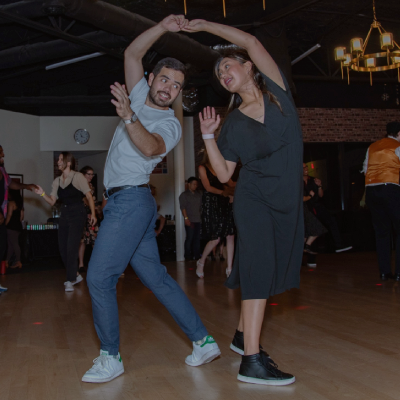 If you're a current university student show your ID at the door to get in for half off at our weekly dances.
That means you pay only $6 for a full night of dancing, including entry to our group class at 8:30 pm.